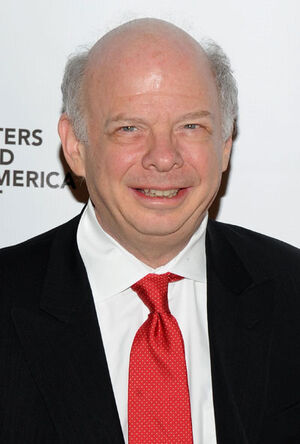 Wallace Shawn brother is Allen Shawn, American composer
Sister-in-law is Jamaica Kincaid, West Indian author
Father was William Shawn, editor of The New Yorker, 1952-1987.
Does not own a television set.
Shawn met Andre Gregory, his co-star in My Dinner with Andre (1981), by arranging to attend every performance of Gregory's New York staging of "Alice in Wonderland" in 1970 -- a run which lasted for a year. The two have been friends and occasional collaborators ever since.
In 2005 he received a career achievement award from the PEN/Laura Pels Foundation. The writers organizations gave him this honor for his work in the theater.
He wrote an adaptation of the "Threepenny Opera", which opened on Broadway on April 20, 2006 at Studio 54. Its many stars included Alan Cumming, Ana Gasteyer and Cyndi Lauper.
Is the long-time companion of Deborah Eisenberg.
Is afraid of heights.
Was considered for the role of Eddie Valiant in Who Framed Roger Rabbit (1988).
Wallace Shawn has a younger sister named Mary who has been institutionalized since the mid-1950s, when she was six. Mary was diagnosed with what were then referred to as mental retardation and "infantile schizophrenia," the former term for the condition now diagnosed under the name "autism.".